Products - Corrosion Resistant Fan/Blower
Exceptionally Corrosion-resistant, high performing and highly functional, TEXEL FRP fans/blowers are the dependable choice for exhaust and ventilation applications in various factories, labs universites, and sewage/raw sewage treatment plants. Choose from our wide selection of corrosion resistant FRP fans/blowers for any applications.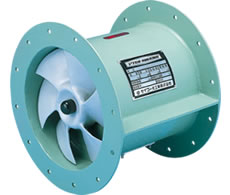 * You can see the product information of the corresponding model by clicking the compatible area of ​​the capacity chart.